LANGUAGE WEEK 2017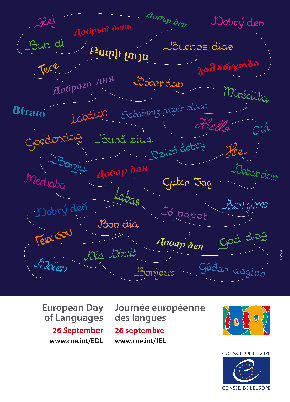 Every year, the European Day of Languages gives people a chance to learn more about the languages used and enjoyed across the continent. At Gimnazija Vič, the language departments use this special international occasion as the basis of a full week of different activities to promote their classes and extracurricular activities in a range of different ways.
The activities for the 2017 Language Week included translation exercises, readings of poems and short stories, round-table discussions, and the chance for all students to spend some time listening to radio broadcasts from the countries with a language focus at our school.
All the activities were coordinated with teachers from the English, French, German, Italian, Spanish, and Slovene departments.
Also, one of the highlights of the week was the European menu made available by the staff of the school's canteen. From traditional sandwiches made for afternoon tea through to speciality pastries, the addition of the culinary aspect to the week of cultural celebrations was greatly appreciated by teachers and students alike.
Through the week a number of bigger projects were started in connection to language cooperation and these will continue through the rest of the school year.